Conferences
Sutherland Shire Teacher Librarian Network
Gymea Tradies, 57 Manchester Road, Gymea
29th March 2017
Workshops - hans on MakerSpace - two sessions, 1 x 90 minute and 1 x 60 minute
MANTLEWorkshop - hands on MakerSpace
NEX -
King St & Union St, Newcastle West NSW 2302
12th May 2017
http://mantleconference.weebly.com/michelle-jensen.html
Workshop - hands on MakerSpace
https://mantleconference.weebly.com/presenter-4.html
Code 17
Coding: Giving your students the essential skills to their future
After sold-out conferences across the country in 2016 <Code/17> is back and we are ready to 'run' some off the charts learning!
http://mylearningsite.com.au/events/codeconference/
Shanghai Teacher Librarian NetworkMakerSpace and Libraries
9th November 2017
Consultancy
With ten years teaching experience and four years as the President of the
School Library Association of NSW
Michelle has developed a unique pedagogy that harness the needs of today's students. With the success of Code 16 Michelle will be presenting
Code 17
in Sydney during 2017 she co-wrote this with the My Learning team. Michelle is agile and able to create dynamic learning experiences for just about any setting. Contact Michelle today, details below
SMART Farm project developed by Michelle receiving $31,853.
Through the Schools Plus program, https://www.schoolsplus.org.au/
Michelle has extensive experience in developing programs of Workshops, Conferences, Staff development days, Staff meetings and faculty planning.
Past Presentations
Slide Share
https://www.slideshare.net/SkyShado
ICT Educators
https://icteducatorsnsw2016.sched.com/speaker/michelle_jensen.1utzu8u8
Publications
Masters Thesis
Interactivity and New Media
https://ses.library.usyd.edu.au/bitstream/2123/1522/2/02%20whole.pdf
CIO, How digital technology is ushering a new age of learning
https://www.cio.com.au/article/562330/how-digital-technology-ushering-new-age-learning/
LinkeIn
https://www.linkedin.com/in/mjensen8/
Powered by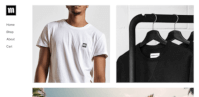 Create your own unique website with customizable templates.